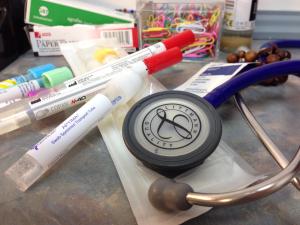 On December 22, 2014 a federal judge struck down a new provision of the Fair Labor Standards Act ("FLSA") that would have entitled most home-care workers to minimum wage and overtime just ten days before that provision was to take effect, according to Bloomberg BNA. As it stands, the FLSA exempts "any employee" who provides "companionship services" form the minimum wage and overtime provisions of the FLSA and also exempts "live-in" domestic service providers from the overtime provision of the FLSA. The new rule, proposed in December 2011, provoked over 26,000 public comments from industry and labor groups and others.
D.C. District Court Judge Richard L. Leon struck down provisions of the Department of Labor's ("DOL") new regulation that would have removed the minimum wage and overtime exemptions for home-care workers who are employed by third-party businesses, which, but for Judge Leon's order, otherwise have made those individuals eligible for minimum wage and overtime. The Home Care Association of America and two other organizations brought suit against the DOL, claiming that the DOL violated administrative procedure in issuing this new regulation; Judge Leon agreed.
Although the D.C. District Court invalidate those provisions of the DOL's new regulation, others remained intact. One provision that was not struck down narrows the types of duties for which home-care workers are exempt from minimum wage and overtime for "companionship services." These services now include "only social, physical and mental 'fellowship' activities and 'protection' services, such as being present when a client is inside the home to monitor the person's safety," according to Bloomberg BNA. In short, this means that the number of activities for which a home-care worker will not receive minimum wage and overtime is smaller, thus making it easier for these workers to obtain these wage protections.