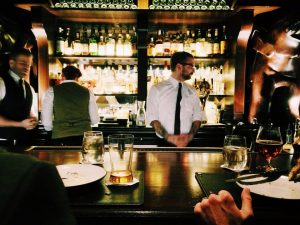 Earlier this month, the United States Equal Employment Opportunity Commission ("EEOC") filed a lawsuit against Diallo's of Houston, a nightclub and party venue, alleging that Diallo's violated the Americans with Disabilities Act ("ADA") when it demanded an employee provide medical documentation that she was not HIV-positive, according to The National Law Review. When the employee did not produce the documentation, Diallo's fired her in violation of the ADA.
In the lawsuit, EEOC alleges that the Diallo's owner/manager informed the employee that he had heard she was HIV-positive from another individual. The owner/manager reportedly indicated that he found being HIV-positive to be a hazard and potentially harmful to the company's business. Then, on two different occasions, he reportedly ordered her to produce documentation showing that she was not HIV-positive and, if she would not produce such documents, she would be fired. The employee allegedly did not provide any documentation and Diallo's allegedly fired her.
Based on EEOC's allegations regarding Diallo's conduct towards this employee, EEOC charges that Diallo's violated the ADA in two ways. First, the nightclub made a disability-related inquiry that was not related to the employee's job requirements or business necessity, which is the requirement for a permissible inquiry. Second, the company terminated the employee on the basis of her disability because she failed to produce the documentation that the company had impermissibly requested.
EEOC Houston District Office District Director Rayford O. Irvin said off the case, "It is starkly unfair as well as unlawful to force an employee to prove that the employee does not have an ailment because it heard the employee might have it. Federal law makes clear the parameters under which an employer may use medical exams, and Diallo's clearly violated them." Furthermore, as explained by EEOC's regional attorney in Houston, Jim Sacher, "An employer cannot make business decisions affecting an employee who it heard had a disability such as HIV based on generalized assumptions and unsupported conclusions about the effects of the possible disability on the workplace. Knee-jerk reactions to such disabilities – especially if the supposed condition is based on hearsay – are not only outdated, they are illegal."
This seems like a good opportunity to review takeaways about the ADA. As discussed above, your employer can request this information if the request is based on a business necessity or your job requirements. What happens, though, when your boss or a coworker asks you a question that you are worried may be illegal? What can you do if you expect you've been subjected to an illegal employment practice regarding disability disclosure and documentation? The EEOC is a lengthy process that can be onerous and confusing, so what should you do?
Attorneys at The Erlich Law Office regularly represent clients with a wide variety of claims relating to the ADA, including unlawful discipline and/or termination based on disability; failure to properly accommodation a reasonable request for accommodation relating to both temporary and chronic health conditions; and retaliation for requesting accommodations or reporting disability discrimination. Our attorneys have experience with the EEOC's administrative processes and represented clients in federal court with regard to their ADA claims. If you have a problem or concern about a disability or have been asked questions about your medical history at work that you're not comfortable answering, contact one of our lawyers today.