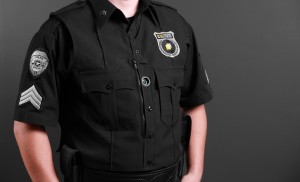 The Fairfax County Police Department will be performing "re-engineering" training of its entire force to ensure that officers understand and comply with a new use-of-force policy, according to NBC Washington. Fairfax County's use-of-force policies have come under scrutiny recently after the county police shot and killed an unarmed man named John Geer in 2013, which resulted in a murder indictment for the officer who shot Mr. Geer. Chief Ed Roessler, who assumed office a month before Geer was killed in 2013, has been pushing for revision of these policies since assuming his duties. The Chief has also committed to helping change U.S. police culture which resulted in 990 fatal police shootings in the last year and has embraced the "sanctity of life" concepts introduced by the Police Executive Research Forum, a D.C. think tank. Chief Roessler said, "It's going to take one chief, one sheriff, one department at a time to change that culture."
The trainings are multi-faceted and include a variety of forms and venues of training. One training includes a full-sized video screen that provided a virtual reality environment in which officers approach an incident and must attempt to diffuse it while in possession of their full arsenal of nonlethal weapons, including a taser, and their pistols. Police officers are tasked with diffusing situations such as a belligerent man with a chainsaw and a particularly violent bar fight. Another training is a live simulation furnished like a two-bedroom apartment featuring a possibly suicidal man with a large knife. As the Washington Post recounted:
"We're focusing on de-escalation," said Officer Peter Davila, "the sanctity of life for everybody. We're talking to them as human beings, not as a subject or a suspect." As the trainer in the scenario, Davila said, "Sometimes there is too much individuality (among officers). What we're saying is this is Fairfax County's policy. Whatever bias you may have, every Fairfax County police officer is going to go through this."

The in-service training given to all Fairfax officers advises them to "recognize human behaviors that escalate or deescalate incident outcomes," and to "isolate, contain, wait!" The presentation reminds officers, "None of us are immune from being the next YouTube pariah. Training compels us to compare our individual methods with departmental expectations."
While we are happy to see an emphasis being placed on the sanctity of life, it is somewhat disheartening to hear that being a "YouTube pariah" is a chief concern among law enforcement officials, rather than the wanton taking of human life. We look forward to seeing the effects that this training has on use-of-force incidents. Fairfax County publicly posts its officer-involved shooting information here. There have been no officer-involved shootings yet this year.
Joshua Erlich is a member of the National Police Accountability Project. Our attorneys have handled matters involving excessive force, police brutality, unreasonable searches and seizures, and prison brutality. If you or someone you care about has experienced treatment by law enforcement officials that you believe is unfair, unjust, or excessive in any way, contact our attorneys today for a consultation.