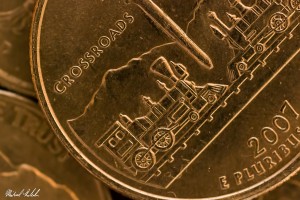 The process of being separated from your company is often a surprising, confusing, and emotionally trying.  You walk into a routine meeting with a supervisor only to find that a Human Resources representative is also present.  Your supervisor hands over a lengthy document containing complex legalese that may not make sense, along with a packet of information about something called COBRA.  Despite loyalty and years of hard work, the company has decided to "downsize" or "go in a different direction," and the employee is asked to review and sign the severance agreement.
The document is frequently called a severance agreement, but sometimes it's known as a separation or termination agreement, or even the verbose "separation agreement general release and covenant not to sue."
But what do these things actually mean?   A severance agreement is an agreement in which you settle any potential future claims you have against the company up front.  In other words, a severance agreement is like a sales contract.  You, as the employee being separated, are being offered certain things – usually money, a positive reference, and sometimes confidentiality regarding your separation.  In exchange, the the company asks you to "sell" them a series of releases from future legal action and promises about how you're going to behave going forward.  This doesn't necessarily mean that they believe you may have a claim against them; rather, they wish to stave off the expense of litigation of any claims you may bring while feeling singled out and possibly even discriminated against by being separated.
The releases and conditions that employers often seek fall into a few general categories.
Full Release or Waiver of All Claims.  These provisions are designed to release the company (and, sometimes, future versions of the companies should it be sold, members if the company is a member organization, and even "agents" of the company, which can include couriers, maintenance workers, and the guy who brings the donuts)  from future legal action you may wish to bring in the future.  This usually encompasses discrimination under Title VII, the Americans with Disabilities Act, the Age Discrimination in Employment Act, and Section 1981.  Sometimes, though, these provisions can be extremely broad and can extend to future personal injury actions for injuries you incurred while at work.  For example, if your building at some point contained asbestos and you contracted mesothelioma, you may be unable to bring a suit to recover damages against the company or the building's owners.  Thus, it is very important to very carefully read and determine exactly who you are releasing and exactly what you are releasing them from.
Confidentiality.  These provisions usually involve you agreeing not to use the information that you learned about the company, its products, and how it is run confidential.  They don't want you sharing their secret business strategies, recipes, designs, and that sort of thing with their competitors when you move on to another information.  It's also not uncommon that they ask you to keep the terms of the agreement confidential as well.  As before, make sure that you know exactly who these sections are binding.  If you've been told the agreement will bind your "heirs, successors and assigns," it means the company may try to enforce the confidentiality provisions against your children in the future.  Don't believe us?  A Florida man lost an $80,000 settlement agreement because his daughter wrote about it on Facebook.
Non-Disparagement.  Over the years, you've probably learned a thing or two about your employer's dirty laundry.  In exchange for the monetary and other forms of compensation the company is offering you, they may ask for you to agree not to say negative things about them.  This can often be a two-way street; if they want a non-disparagement agreement from you, then you could negotiate for them not to disparage you either.
Non-compete and/or Non-solicitation Covenants.  Your employer could be looking for ways to limit your ability to work in a company that competes with the employer within a certain area or to solicit business from their old customer contacts.  This can be especially problematic if you work in a specialized industry and are unable or unwilling to relocate, as non-compete agreements can cover large areas.  Be sure that you know exactly what you are prohibited from doing when reviewing these documents.
One more thing worth mentioning about general releases of claims.  As the EEOC explains on its website, severance agreements cannot limit your rights to bring a charge against your employer before the EEOC or "to testify, assist, or participate in an investigation, hearing, or proceeding conducted by the EEOC under the ADEA, Title VII, the ADA, or the EPA.   Any provision in a waiver that attempts to waive these rights is invalid and unenforceable."
Have you been presented with a severance plan and want an attorney to review it and tell you what it really says?  Would you like to have negotiations with your employer (or former employer) conducted by an attorney with experience negotiating with both large and small employers, including federal contractors?  Contact the attorneys at The Erlich Law Office today.