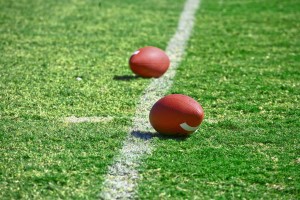 This is the beginning of a series on the implications of today's National Labor Relations Board ("NLRB") decision that Northwestern's football players, "are employees of the school and therefore entitled to hold an election to decide whether to unionize," according to The Chicago Tribune.
We're going to start by focusing on the definition of employee.
The first question is what the NLRB means by "employee." Well, the National Labor Relations Act defines employee with a long paragraph that starts out pretty broadly with, "The term 'employee' shall include any employee… unless this subchapter explicitly states otherwise…"  29 U.S.C. 152(3).  The definition goes on to carve out exceptions for agricultural workers, individuals covered by the Railway Labor Act, and some other exceptions.
These exceptions do not include college athletes, as we now know.
How does this compare to the definition of "employee" in other notable employment laws?
The Civil Rights Act of 1964 defines "employee" as "an individual employed by an employer…" with the exception of individuals elected to public office, people on the staff of those people elected to public office, or individuals subject to the civil service laws.  42 U.S.C. 2000e(f).
The Fair Labor Standards Act defines "employee" as "…any individual employed by an employer" with certain exceptions.  29 U.S.C. 203(e).  Relevant to the college athlete, especially those at public schools, could be the exception relating to "any individual employed by a State, political subdivision of a State, or an interstate governmental agency, other than such an individual…"  29 U.S.C. 203(e)(C).  However, in order for an individual to not qualify as an employee under this provision, the non-employee must also be a political appointee or a member of the legislative branch.
The Family and Medical Leave Act looks to the Fair Labor Standards Act for its definition of "employee."  The FMLA simply states, "The terms 'employ', 'employee', and 'State' have the same meanings given such terms in subsections (c), (e), and (g) of section 203 of this title."  29 U.S.C. 2611(3).
The Employee Retirement Income Act of 1974 ("ERISA") defines "employee" as "any individual employed by an employer." 29 U.S.C. 1002(6).
And, most interestingly, the health care reform bill, the Patient Protection and Affordable Care Act looks to ERISA for its definition of "employee."  So, it also defines employee as "any individual employed by an employer."
So, what does all this mean?  It's too soon to tell.  But if the NLRB's decision stands up to appeal and college athletes are considered employees under at least one federal law, it raises a lot of questions.  The definitions above are all pretty similar, but that does not necessarily mean that courts will adopt the NLRB's reasoning and apply that reasoning to other federal statutes.
But they might.  And we're going to talk about those possibilities in this series of posts.  Could the health insurance mandate affect college sports?  What about the minimum wage?  What would happen if college athletes could bring EEOC charges?  And what affect, if any, would that have on Title IX?
I'm not sure.  Let's think about it together.