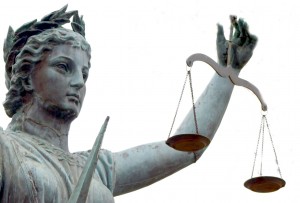 In 2013, Lihuan Wang, then a student at Syracuse University and an unpaid intern for Phoenix Sattelite Television, sued Phoenix because her supervisor took her to lunch and to a hotel room where he kissed her by force and grabbed her buttocks.  She resisted and, later, Phoenix wouldn't hire her.  U.S. District Court Judge Kevin Castel dismissed Ms. Wang's lawsuit because she was not Phoenix's "employee" and, thus, the New York City Human Rights Law didn't apply to her.
Ms. Wang isn't the first unpaid intern to have to deal with harassment at her internship.  According to Newsweek, one intern was taken out to a bar by her supervisor to discuss career options, but instead he made advances toward her and put his hand on her thigh.  Another was subjected to racial slurs while at work.  Interns – talented young people who are selected for their enthusiasm, their work ethic, and their willingness to work for literally no pay – often feel like they are powerless to stop this kind of harassment.  The most important way interns are usually "compensated" for their time is through a positive reference and/or contacts in the industry where they're looking for find a job.  Interns feel like complaining could damage or jeopardize those references and contacts, especially when the interns are given no redress by the court system.  But, in New York City at least, this is about to change.
New York City Mayor Bill de Blasio signed a bill into law on Tuesday, April 15, 2014 that provides NYC interns with protections from sexual harassment and discrimination in the workplace.  As the mayor said before signing the bill, "this legislation will clarify that interns, paid or unpaid, are guaranteed the full protections guaranteed to employees under the human rights law."  Interns in New York will no longer be akin to fair game for harassment and exploitation as far as discrimination and harassment are concerned.