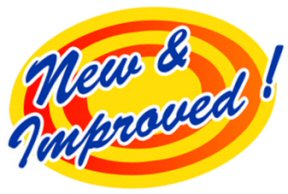 The Erlich Law Office is very proud to announce the launch of its fully redesigned website.  The site features detailed descriptions of our practice areas, profiles of our attorneys, and other resources, including information about our local counsel services for Virginia Federal and State Courts, a breakdown of the results we have obtained for past clients, and a newly improved and updated contact form.  The website can be found at https://www.erlichlawoffice.com/.
The Erlich Law Office is also very proud to announce the creation of our new blog, for which this will be the first entry.  We want this blog to be an accessible and informative resource for anyone who wants to be sure that they're being treated fairly on the job.
The blog will feature updates and insights into recent developments in employment law in Virginia, Maryland, and the District of Columbia, as well as federal law.  We will provide updates containing information and reports on the proposal, discussion, debate, and passage of legislation on the federal level and on the state level in Virginia, Maryland, and the District.  Furthermore, the blog will cover judicial decisions and relevant precedent in state and applicable federal courts.  Our goal is to take developments in legislation and jurisprudence and make it easy for you to understand and apply to your own situation. If, after reading one of our blog entries, you feel like you need to speak to an attorney, please contact us.