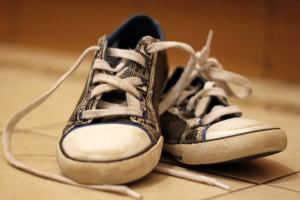 According to the Chicago Tribune, shoe retailer DSW, Inc. has agreed to settle an age discrimination suit brought by the Chicago District Office of the United States Equal Employment Opportunity Commission (EEOC) on behalf of seven managers and approximately 100 other employees, all of whom claimed to have been terminated in 2008-2009 in violation of the Age Discrimination in Employment Act (ADEA). DSW, based in Columbus, Ohio, has approximately 10,000 employees nationwide and over a dozen locations in the greater Washington, D.C. metropolitan area alone.
According to the EEOC, DSW conducted a "reduction in force" that resulted in the termination of employees and managers over 40. Furthermore, according to the EEOC, not only did DSW terminate employees based on their age, but it also retaliated against employees who refused to follow the force-reduction directive. The lawsuit, filed on September 15, settled for $900,000, to be given to the former employees, and the requirements that DSW report any employee complaints of age discrimination in the next three years to the EEOC and revise its anti-discrimination policy.
As is to be expected in this sort of situation, DSW denies it discriminated against these workers based on age and claims it decided to settle in order to mitigate the costs associated with litigating a class-action lawsuit such as this.