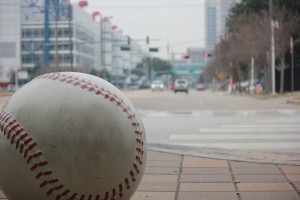 Jeff Wilpon, the Chief Operating Officer of the New York Mets and son of Mets owner Fred Wilpon, runs his front office department about like his father runs the baseball team: Leigh Castergine, former Vice President of Ticket Sales, recently filed a lawsuit in the Eastern District of New York alleging that Fred Wilpon and the ball club discriminated against her for being pregnant and unmarried.
Castergine is a graduate of the University of Pennsylvania. She has worked for the Philadelphia 76ers, Orlando Magic, and Boston Bruins and was hired by the Mets in 2010. Last December, the Mets promoted Castergine to Vice President of Ticket Sales, making her the first female to hold such a position in the ball club's 52 years of existence. The team regularly awarded her five- and six-figure bonuses for her work.
Sounds pretty good. So how did things go wrong?